Ok, we admit it. We couldn't come up with a clever title for this show. But that doesn't really matter because all you need to know about this show is that it's very special. Our casting process can be a bit hit or miss, but we have been lucky over the years. But we think we just hit our "Jason" moment for season 16. 
Roan is here! Roan is probably the best new contestant yet to appear this season. Fun loving Roan really got into the Splat! show spirit during his shoot. This young boxer really wanted to win the games and avoid the gunge. Did he!? Watch and find out! 
This Show Features…
Roan's Splat! Induction Interview 
We had been talking to Roan for a number of weeks leading up to the shoot.  In this interview we talk about that casting process plus all the other usual Splat! Interview stuff. There was a timer imposed on this interview with Roan getting his first Gunging of the show, one he was told he cannot avoid. We than continue to talk for a while after the gunging took place.
Beat The Tank
Beat The Tank is our new game. We asked Roan which specialized subject he would like for Beat The Tank. The idea is that Roan has to score more right than wrong during the quiz for him to beat tank and escape clean. If he fails to beat the tank, the tank beats him! 
Messy Quiz 
Having lost in Beat The Tank, Roan was nervous about going into the general knowledge round where every wrong answer gets a messy surprise. There is a killer question at the end of the Quiz that Roan has to answer correctly to avoid the Gunge! 
The Physical Round – Balls To The That & Ring Toss
This was the round Roan had been looking forward to the entire shoot. A test to prove he has the physical skill to beat the Gunge Tank. In part one of the challenge, Roan had to fill 50 more plastic balls into his singlet within one minute. If does so he can move onto round to and avoid the pies. In round two Roan has three attempts to get his rings on the target. If he fails to complete both tasks he gets tanked, if he fails both tasks, he gets pied and tanked! 
The Splat! Debrief – The Unlucky Spin
It's the end of the show and time is ticking away before Roan has to leave HQ, so we speedily wrap up the shoot with a short interview and a special spin on the Splat! wheel. 1, 2 or 3? Whatever number the wheel lands on dictates the number of pies Roan gets at the end of the show…and after his final Gunging which takes place here too! 
Video Details
Video Length: 1 hour, 12 Mins, 24 Secs. Presented in 4k and HD. Help playing videos.
Content Guidelines: Shirtless in some scenes. Occasional minor swearword usage. If we had to give it a age certificate: PG. Learn more about our Content Guidelines. 
A small selection of stills taken from the video for Roan's Show
Roan also shot the following at his Splat! Show Shoot
Roan took on our famous Splat! Storm. The Splat! Storm is a relentless deluge of gunge from all directions. Gunge blasters, foam cannons, bucket throws and tank drops. There is nothing quite like the Splat! Storm. Running time: 6 mins 46 secs. Presented in HD.
Aspect ratio of images have been altered and cropped from the video download. Video download plays full screen in 16:9 ratio. Video does not include Splat! Logos as seen in the images.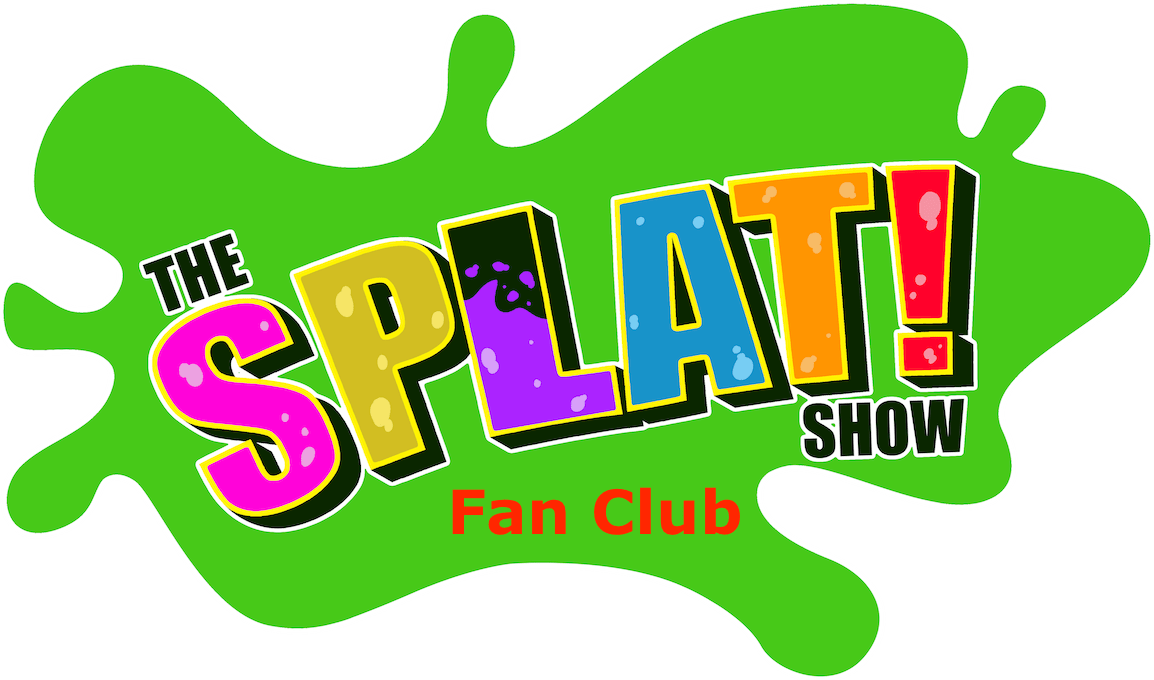 More On The Splat! Fan Club

Roan Picture Packs: View 73 High-Res Pictures featuring Roan taken just for The Splat! Fan Club!
Roan's Cut Footage: Check out Roan after the Gungings in this extra footage including clean downs!