When Splat decides to have a Big Weekend, it makes sure it goes REALLY big. Over the years we've had all sorts on the show but we've never had a "gunge star" on… until now. When Lycrastee said yes to stepping in to the tank we knew we had to make it something special so decided to provide him with his own Gunge Paradise.
This Show Features…
The Interview – with James taking on hosting duties, it's time to get to know Stee a bit better. Just what led him to feature in the now famous Recon video? Just how do you get into gunge? Stee's complete openness though can't save him from the inevitable end of the interview… actually we got the impression he was rather keen for it to happen!
Lucky or Mucky – Stee's first quiz and James's first chance to torment him! Just how good is Stee's general knowledge? Quite frankly when he looks that good in lycra we really don't care! More importantly though, do we rename this game UNlucky or Mucky as it soon becomes obvious Stee might not quite be playing to win!
Give me the Gunge – the advantage of having James host the shoot is that he knows what gunge fans want. They want gunge. So Stee faces his second quiz of the day… Just wait till you see his reaction not just to the topics chosen but also the twist he faces. No playing to lose this time Stee.  James is ready with the Gunge blasters but he will only pull the trigger if Stee gets the answer right! Good job James is in "nice host" mode…
Balloon Burst – balloons have often featured in Splat shows, so with Stee being such a fan of the scene it would be cruel to rob him of the chance to partake in a Splat tradition.  And don't be fooled as James was… Stee knows just how to use his arse!
Finale – all good things must come to an end and as we prepare to bid farewell to Stee, there are questions to be answered.  Has he enjoyed the day? Did the tank live up to expectations? Was the Gunge warm enough? And then there's the big one… Has Splat actually found someone that's actually too nice to trash? What do you think…? 😉
Video Details
Video Length: 55 mins 17 seconds . Presented in 4k and HD. Help playing videos.
Content Guidelines: No shirtless scenes. Occasional minor swearword usage. If we had to give it a age certificate: PG. Learn more about our Content Guidelines. 
A small selection of stills taken from the video for Stee's Gunge Paradise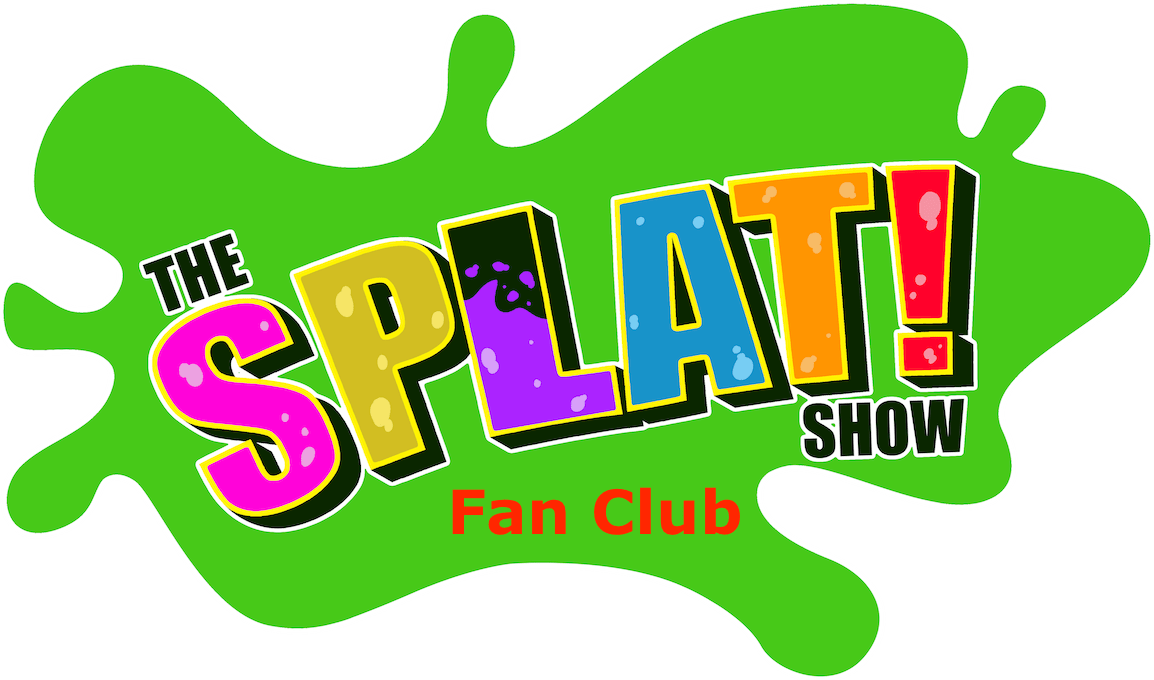 More On The Splat! Fan Club

Two picture packs taken at Stee's shoot are now available to view on the Splat! Fan Club
Ivan also shot the following at his Splat! Show Shoot
The Splat! Storm
Ivan took on the pre-shoot exclusive Splat! Storm. The Splat! Storms are relentless storm of messy. Was sent to viewers who ordered before Ivan's shoot date. Available to viewers who orders Ivan's Splat! Storm before the close date.
The Gunge Tank Vote
Ivan was part of the Ash Vs Ivan Gunge Tank Vote. Ash escaped the gunge again and Ivan was instantly sent to the tank for a Gunging. Available to viewers who participated in the vote with their pay per vote submission.