The Gunge Tank Vote - Vote now!
The Splat! Show Gunge Tank Vote. The popularity vote that you don't want to win! 
Read on below to find our about our latest active Gunge Tank vote and participate today! You have the power to Gunge!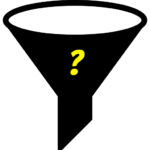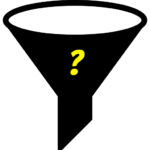 Hey Splatters!, Names James and aI work in the city at the moment and a fan of all things sporty. 
Wanted to come on the Splat!  Show for a fun messy experience and see if I can come out on top! 
People should vote to see me gunged to see me squirm but more importantly, if you vote for me maybe I'll get to come on again!
I've appeared a similar Gunge themed sites before, but I've always wanted to appear on The Splat! Show! 
Age: 24
Hi, I'm Adam and I'm currently studying business management at university. 
When I'm not studying, I'm also an extra and model and have appeared on many tv shows and short films. Away from this, I also have a sporty side and I train in athletics. I'm hoping that this will give me a competitive edge when it comes to completing the games set in the gunge tank!

Most of all, I love to have a laugh and that is why I wanted to take part in the splat show. I don't like to do boring, so doing something like this seemed the logical thing for me to do!
When Are the Shoots? We are shooting with James on Sunday 13th September and Adam on October 1st 2020.
ORDERS CLOSE. 23.59 PM SATURDAY 13th SEPTEMBER.
When you are casting your vote you are actually ordering the results video. An order acts as a vote. 
Order the results video from the Vote Button below your chosen participant. Your order will then act as a vote.
The participant with the most orders (or votes) will get the instant gunging when we shoot their shows.
The participant who received the least number of orders (or votes) will have to play The Great Gunge Tank Escape game to avoid a gunging. The Great Gunge Tank Escape game will be selected on the day of the shoot. 
If the shoots featured take place on different dates, vote participants will receive each results video on the same day they finish shooting.
Viewers who participate in A Gunge Tank by ordering the results video from any of the two vote buttons will receive the results video before everyone else (non vote participants)
We may release Gunge Vote Results videos onto the website for everyone to download but these will be priced higher than when a Gunge Tank Vote is active. Vote participants pay less. There will be a gap of least 30 days after vote participants receive the final results video before we will consider releasing the video for all. 
We reserve the right to never a results video onto the website for all to view.