Splat! Team Production Blog
Updates From The Production Team
Entry Posted: 12th October 2020
This past week we shot two brand new shows. One shoot was long in the planning and the other was a spur of the moment opportunity. I think you can guess which show was the long in the planning one. Kyle has been doing our holiday / event shoots for a few years now. Having starred in our biggest Easter show to date and also featuring in a Christmas special, Kyle has been our go to guy for holiday event shows. The last holiday we wanted Kyle to star in was Halloween. We have also tried to get a new Halloween show out each year and we do our best to make each one unique and we think we have done that with Kyle and our 2020 Halloween special. It was fantastic to have Kyle back on the show and we really hope you enjoy his Halloween and final holiday special.
The other show we completed this week was with Lucas. Lucas contacted us out of the blue to ask if we would consider him for a shoot. It was an opportunity that we would've been stupid to ignore. Lucas has appeared on two other respectable Gunge themed websites to date and usually we try not to cast guests who have appeared on other websites out of respect. And the two shows / websites that Lucas has appeared on are two very good websites too so we were delighted that Lucas wanted to appear on our show too!
We hope you all enjoy the brand new shows. Thank you for your continued support, especially during this challenging year. The future is going to be bright, messy and fun!
Pete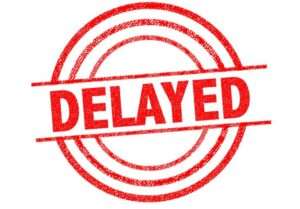 Entry Posted: 30th September 2020
Tomorrow, Thursday 1st October 2020 we was supposed to be shooting with brand new guest Adam. Sadly we have had to delay his shoot for a while due to his personal circumstances. Adam is currently studying at Manchester University which is now under local lockdown due to a serve COVID-19 outbreak among the students. 
Due to current UK law Adam is prohibited to travel to us tomorrow to shoot his Splat! Show. This means his show has been postponed and will now be shot at a later date. 
Please note that Adam's shoot has NOT been cancelled, it has just been delayed due to the current situation. We will keep you updated here with any updates about Adam's shoot.
As per our Terms and Conditions, any postponed shoot should be filmed within 6 months from the original shooting date. If we are unable to meet this requirement we will compensate customers who have taken advantage of any pre-shoot bundle offers and or have participated in A Gunge Tank Vote. 
James's Splat! Show - A Thank You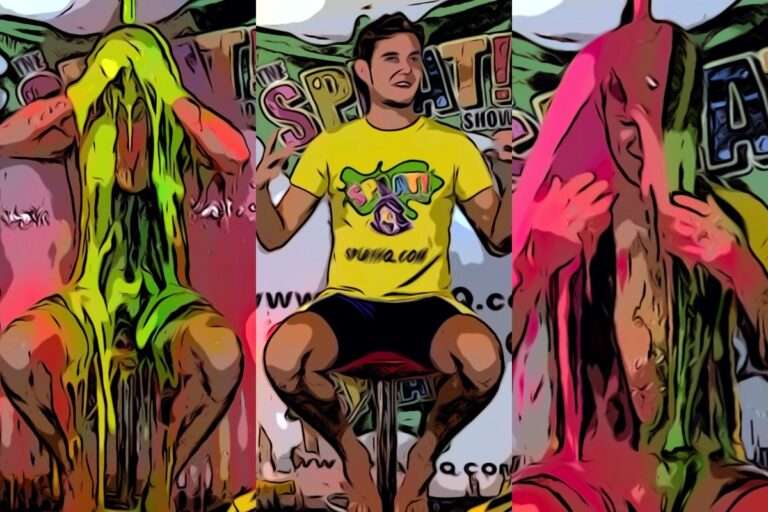 Entry Posted: 18th September 2020
Last Sunday we completed production on our first full feature length Splat! Show since February and before the Coronavirus lockdown.
We had a great time with James and we are really pleased on how the show turned out. More importantly, we want to thank you for supporting the show since the release. The response has exceeded our initial expectations and we just want to say a BIG THANK YOU from us for supporting the show.
As you know, this year has been a tough one. Not just for us, but for everyone. We will do our best to continue to produce new shows as the months roll but there will be some delays along the way until the world starts to get back to normal, whenever that may be.
Thank you from us all here at The Splat! Show. Take care of yourselves and others.
End Of Season 17 and 2019 Update
Technically there's still a month of 2019 to go but I've just looked at the Splat diary (and my own one!) and realised if I want to get a "Review of 2019" done…. well I'm going to have to do it before 2019 is actually done.  Don't worry, this isn't just going to be a copy and paste from previous blogs and it's not going to be one of those "month by month" things either….. mostly because, as you'll see, 2019 has been something of a blur.  Instead, I thought I'd fill in a load of blanks, let you know a few things that have been going on behind the scenes and do a bit of a tease for some up coming things. There's one other thing this blog needs to do as well…. but more of that later.
So, you may have noticed that Splat's output hasn't been as voluminous as it has been in other years.  Yet, at Splat, we've NEVER been busier.  Let's start with what the majority of you HAVE seen.  It's been the year of the duo shoots (well it was our anniversary year, we wanted to make it a good one) and they've been hysterical.  When I started at Splat, in my show against Jon…. well never in any of my wildest dreams did I think that I'd still be doing shows with him 2 and a half years later.  His two head to heads couldn't have been more different, against Adam there was a serious alpha male contest going on (no, I'm not going to say who won, that would be cruel to them both) and against his brother, Daniel, sibling rivalry on a huge scale (and I thought I was competitive with my own brother!).  We were supremely lucky with Jon's brother, same as with Gabriel's brother Uriel.  And believe me, in the blog for that shoot, you really wouldn't believe some of the bits I left out to keep it PG rated. Would not have missed that day for the world, Gabriel is an impossibly wonderful human being and working with him is a sheer joy.  Shepherding him and his brother from London to Splat, via a rail replacement bus will live in my memories for a hell of a long time!  Mind you, so will the unexpected gunging at the midnight before the Jon vs Daniel shoot….. though that was memorable for all the wrong reasons!  
We had some returners (Phil and Benji) and those are always dream shoots.  They remember enough from their first visit so as we don't have to do a load of info dumping with them but they're not sooooo familiar with the tank that we can't surprise them 🙂 Benji had me in hysterics for the whole shoot and Phil was just so relaxing to work with.  Pete shot with Oliver and Marius and yes, when I'm not doing a show I *AM* a Splat fan and yes, I got them both.  Watching shows and not knowing what happens next…. I still love that too!  Same as with Kes, man I am jealous Pete did that one solo!  All I'll say is "speedos" and take a five minute break from writing this whilst I go and enjoy the sights again 🙂
So, if we haven't done all that many shows, why have we been so busy?
2019 was very much the year of the fan… and wow, what a year!
I've lost track of how many fans I've filmed this year for Splat Experiences.  Pete's done even more (I had to take a break in the middle of the year due to an injured foot…. oooooops).  I never EVER give out specifics of what goes on at the Private Experiences, they're very personal to the people involved but I thought it would be interesting for people to know the vague details of some of the things that have gone on especially as I am seriously proud of what Splat has done.  I know Pete can't believe how they've taken off or how varied they've been. The weirdest thing is I can't believe I ended up doing all the things I've done as well.  You see, the privates took a very strange turn early in the year.  I'd been asked to attend one purely as a stage hand.  I wasn't even actually going to be in the room whilst it was being filmed (yes, I voluntarily travel from London to Kettering even if all I think I'm going to be doing is cleaning up!).  I arrived to find that due to unfortunate circumstances, the plans had all gone into disarray. Without conscious thought about what I was saying, I said I'd happily jump in and do the head to head elements that the person had asked for.
I definitely didn't know I'd be tanked. I've yet to get payback on the person that should have been in there but trust me, it will happen!
At the end of that session, Pete and I sat down and really stupidly I said "oh that was fun, how about we make head to heads part of the offer?".  The result?  Well this might come as a surprise to you all but when I do the head to heads… I play to WIN.  Yeah, I'm a gunge fan but I'm also quite proud of my quiz skills.  I'm currently one game down across the whole year (though some of the head to heads have been very close!). And if we play "Pass the Pie", do not expect to get off lightly.  One of the days where I played that, the pies were flying everywhere. When I took the surf suit off to shower at the end…. well I do mean I got pied EVERYWHERE.  Even when I'm just host or stage hand, I absolutely adore the private experience days.  Yeah, everyone thinks I must love working with the models but I truly love the experience shoots more.  Fans are FUN.  We get to give them things they've always wanted, we've learned so much about what people remember from their childhood, we've had a VERY interesting list of celebrities that they want to see gunged (oh if only we could…. I have my own top three that I'd like and it turns out that a few fans want the same too) and if there's something specific they've wanted, we've really tried to give them what they asked for, whether it be specific games, colours, temperatures of gunge (one person wanted cold gunge…… they REALLY got it!). I even, for one shoot, had to do a load of improvised acting to help stitch someone up (it was explicitly asked for before you worry, 99.9% of the time there's no stitching up at all).  We pull the stops out, we love it when you leave with a smile on your face and we do our best to make sure you don't leave with gunge still behind your ears 🙂
I'd love to say it's been an easy year.  Just as I won't give away specifics of what went on with whom at the private experiences, I won't go into the specifics of some of the things that have happened behind the scenes.  I don't think you'd believe some of the messages we have been sent and, whilst we try not simply ignore them, there have been a few that… well….. let's move on.  We've been let down by a few people as well which didn't help either and, whilst we have tried to keep most of it from the fans, occasionally we have put snippets on line. Your support has been AMAZING.  Pete and I are always lost for words when we read the messages of support that you lot leave us.  At the start of this blog I said there was something and I would come back to and here it is.  We live and exist because of you guys. I don't just mean the private experiences (which we absolutely LOVE) but we love it when you message us, when you send us comments during the shoots (sorry if we don't reply instantly, something about having to clear up umpteen buckets of gunge and pies whilst the model showers off) and when you tell us what you'd like to see.  You are an amazing bunch of followers and when things have been rough, trust me…. we kept going because of you.  
Coming soon then….. well in little under a week we're doing the end of season shoot and *checks notes* well I don't think we've ever planned quite such a messy shoot before.  I think I'm going to need a LOT of protective plastic sheeting for the floor for this one!  We've also got a revamp coming up.  Pete's told me that I mustn't tell you about the , that we're planning , we've got a whole new and as for the new game …… hmmmm, well if a certain person shows up to play that one, yeah…. I will definitely be getting my own back for the tanking!  
There are three golden rules that we stick to at Splat
1) We're honest.  We might desperately hope a vote will go one way but EVERY single vote we've gone with whatever you've voted for.  Games are played for real.  And yeah, Tour de Gunge was 100% honest.  Well done to by the way!
2) We totally respect the models.  Doesn't matter if it messes a bit with our plans, we never want the model to feel uncomfortable and we work around them every single time.  We tell them exactly what they're coming in to (we send them a link to the site) and discuss everything with them as we go along       and
3) If you think 2019 was messy…. just wait for 2020.
It's been an amazing year, and it's all been done for you.