Splat! Team Production Blog
Updates From The Production Team
Updated: Thursday 17 June 2021 
It's taken us months and months of preparations but we are finally back in the Splat! HQ studio with our commercial shoots and private experiences. The new content is just starting to roll out, and I just want to thank all our fans for helping us get to this point where we can start in person operations again. The past fifteen months or so have been the biggest challenge we have faced in our near 20 history. But we made it through mainly to you all, our fans.
We have some great content planned over the rest of the year and we all here at Splat! Show hope you are looking forward to us returning to normal. 
The Gunge Tank is back and we are so glad you are here with us as we start another new chapter! 
We will back this summer!
Entry Posted: 14th April 2021 – Written by Pete, Show Producer and Founder
We are now planning our re-start preparations as we work towards the 17th May. The 17th of May is the next stop on the governments lockdown easing roadmap where we will be able to re-start our operations.
Today we have emailed all customers who have an outstanding private experience booking with us to update them on our plans for re-opening. As it currently stands, we are only working towards the 17th May as a guide as the easing of restrictions could pause before then. So we will be making preparations for resuming our operations from the 17th of May but no shoots will be booked before the 17th of May.
We will be back producing brand new content sometime this summer and we cannot wait to get back started again. Stay tuned!
Best wishes, Pete XoXo
A Year IN Lockdown - When The Gunge Stopped
Entry Posted: 23rd March 2021 – Written by Pete, Show Producer and Founder
Today marks the one year anniversary of the first Coronavirus lockdown here in the UK. The past year has been our most challenging year. It has not been easy for anyone and the effects of the pandemic will be felt long after it's "officially" over.
Since the start of the Pandemic we have been offering support to any of those who felt they needed it and wanted to talk. I have been humbled by the response and I have spent many hours over the past year talking to fans who needed support and someone to talk to. It also helped me manage too, so thank you to all of those who got in touch. If you want to talk to me, just drop me an email here
This past year has enabled me to reflect on Splat! and and my life since taking over Splat! fully in 2014. I was actually planing to take a short break away from Splat, the first since the shows relaunch, in 2020 but I never imagined I would be forced to stop for nearly a year. I always want to call out producer James who has been there for me and Splat! as the year rolled on and the weight of uncertainty took it's toll. I have always struggled with uncertainty and having someone I can talk to really helped.
As we all mark this sombre anniversary and remember all those we have lost and the scarifies we have made, don't forget that brighter and happier days are for sure ahead of us. We can't wait to be back fully in action and cannot wait to meet many of you when life returns to some kind of normality.
Until then, stay safe and enjoy The Splat! Show.
Best wishes, Pete XoXo
Entry Posted: 16th January 2021 – Written by Pete, Show Producer and Founder
Over the past few months we have noticed an increase of targeted hacking attempts against our website and attempts to hijack our social media channels. This is to be expected as we grow and we have the measures in place to prevent these attacks doing any harm.
Even more worrying is that we have also been alerted that some of our fans are being contacted by people via social media and email asking them if they would like to book a "Private Gunge Experience". They go on to inform us that these people say they were working on our behalf and they should book with them directly. Please note that these people are not acting on our behalf in any capacity and are potentially trying to scam people.
We have also been made aware of a new twitter account offering private experiences in Kettering. A fan contacted us to ask if this account was being run by us because we too are located in Kettering. We do not run this twitter account and have no affiliation with them in any way. While they may be genuine, please do not think we run or have any affiliation with this account.
We have posted a warning message on private experiences page detailing what steps we are taking to ensure that people know and understand who we are and what we offer. We do not offer our private experiences under another name and that you can only book via this website, not through social media. We have provided the following warning message below which can be found on the private experiences page. Please contact us if you have been contacted by people pretending to be us.
WARNING: Only contact us via this website through the "Contact Us" page to ask questions and to book. Do not engage with people on on social media who claim to be us or to be acting on our behalf and give them your personal details. You can only book with us via this website and dealing with us directly. Splat! Private experiences do not go by any other name and we do not work with any other company or individual. If people claim they are doing so, this is wrong and could be trying to scam you. We know that a Twitter account is offering "private gunge experiences" in Kettering. While they may be genuine, we want to clarify this is not us and we have no affiliation with them.

Brexit Update - VAT For EU Customers
Entry Posted: 11th December 2020 – Written by Pete, Show Producer and Founder
The Brexit transition period will come to an end at the end of this year. As a UK based business, P.A.W Media UK is now out of the EU we will have to start paying VAT on every sale made by EU customers and paid to said EU customer's country. Up until now we were exempt from paying this as we fell under the EU member threshold. This threshold is only for EU member states.
Instead of blocking sales from our EU customers we will start to declare and pay the VAT due each quarter. Any UK based business supplying digital services (downloads) to customers in the EU has to pay VAT to each EU member state where the sale originated if they wish to offer services to customers based in the EU. While we have left the EU, this law still applies to the UK and other countries world wide and is enforced via internationally agreed laws.
If you are a customer based in the EU please note that you do not need to take any action. We will declare and pay the VAT due on your purchase directly to your country using the Non-Union VAT MOSS System. We will not increase the cost of our products for our EU customers to cover the VAT that is due and instead the price you pay will be VAT inclusive and remain the same as for all our customers.
Subscriptions and payments from The Splat! Fan Club are also subject to digital sales tax. We do not handle or process these payments are instead handled by the Onlyfans.com platform which is digital sales tax compliant.
P.A.W Media is VAT registered in the UK for the purposes of foreign VAT obligations only. We currently do not meet the current UK threshold to start paying VAT in the UK.
PAW Media UK is now registered with the Irish Tax Authority for the purposes of reporting and paying EU Digital VAT for European Union customers.
We also pay respective VAT or sales tax where they arise in different countries. Taxing digital supplies is gaining traction and adoption in more and more countries and will continue to be compliant with these rules.
If you have any questions regarding this, please feel free to contact us here.
End Of Season Blog Update
Entry Posted: 17th November 2020 – Written by James, Show co-producer.
Don't worry Splat fans. This isn't going to be a doom laden blog about how a certain pandemic messed up everyone's messy plans. Yes, it'll have to be mentioned at some point I guess BUT there's so much more about this year to talk about because, know what, all the damn good stuff we were hoping to do this year has only been postponed, not cancelled. So I get to tell you about all the behind the scenes planning that has already been done and the fun stuff we've thrown around because it becomes a trailer for next year. I can tell you some tactful truths about some shoots and I can tell you, with total honesty, just how important the fans are. Oh and I can even launch the (very unofficial) Splat FAQ! So grab a seat and rewind the clocks by what only feels like ten years to the start of the decade… because by the start of January, we'd already been hard at work to get the year underway.
The truth isn't always brilliant to admit but yeah, I was the one who pushed to get James T back and it wasn't the fantastic return I'd hoped for. I knew he'd bulked up and I'd been exchanging messages with him for a while because yes, I had the hots for him. So yeah, I freely admit that I probably over sold him to Pete as a returner. Do not get me wrong, he is a great person to film, but I let my own desire to work with a muscled guy get in the way of possibly finding a slightly less bulked up model to start the year. I'm still at the stage of trying to get my head round all my body image issues and this was one of those times where I let my own 'interests' go ahead of commercial ones. It IS a good show though and even if his body type isn't entirely your favourite, go on, give it a look. There's a LOT of mess, a pilot for a season long idea that didn't take off – mostly because of the production delays – and a speedo clad storm. A damn nice guy, I'm glad I saw more of him.
Now, if you're observant, you might have noticed that I've not been at so many commercial shoots this year…. that's because most of the ones I was booked in for were the spring and summer ones goddamnit. The irony of me not being at the Jon special isn't that I missed out on working with Jon, it was that I REALLY wanted to meet his fan 😀 I've met sooooo many at private shoots but I want to thank this particular fan who has provided soooo many great ideas to shoots that I wanted to thank him in person. Plus, actually, if Jon was tied up in the tank…. oh I would have tormented him so much. It's not that I don't like him, as you know he and I go back a few years as it were, but at times he can be a bit much for me to deal with as he's a very large personality in the room! And yes, I do occasionally chat to Jon away from Splat so there really isn't an issue between us. I was just a bit less than my best that day.
So from Jon and Johnathan to John the athlete. Now, I did enjoy this shoot. My overwhelming memory of this one though is his voice. Now, I'm not going to say that we don't have intelligent models on the show – some of them have been seriously clued up on all kinds of things – but it's rare for them to actually sound posh. Did that make me more or less likely to gunge him? Oh come on, this is Splat 😀
For Daniel's induction, as it wasn't going to be a full shoot, Pete didn't need me for it BUT that didn't stop me getting involved. You see a few days before Daniel's shoot, I'd bought myself a private session in the tank. So first off, yes I HAVE been through a storm – just not one of mine – but yes I have been stormed and I will be again. Along with wearing a lot of the Splat lycra, I'd also taken a few bits of my own with me and though I wasn't brave enough to wear speedos in my private (seriously, I'm relaxed around Pete but not relaxed enough to be in those speedos) *I* was the one that suggested they might be a good look for Daniel's welcome to the show 😀 So sorry, those will never be in one of the Splat sales…. they are MINE 😀 😀
So yeah, I had the private session, then Daniel had a shoot and then March happened. So we can skip quite a few months… and then a few more. I REALLY wish I'd been at the Marc Anthony shoot but because of the pandemic I chickened out of the travel. It's basically two hours each way for me, I had anxiety issues BUT Pete has said that when he comes back (and yes, that's a when…. you heard it here first!) for his encore curtain call, I'm gonna be there. Splat IS a job and you're allowed to travel for work mostly so yeah, he is gonna get stormed and then some. Someone who has done sessions with other sites as well as Splat turned to me at the end of the storm and said with a HUGE grin on his face
"Other sites are like being tickled with a feather when they say they're gonna gunge you a lot…. that was like being punched by gunge"
And then I simply wasn't available for James and Lucas. Dear lord though I purchased the shows – still a Splat fan at heart – and if we get them back again, I'm going to fight to be there.
The Kyle Halloween special and the end of season special were the last two shoots for me of the year. I chose the costumes for Kyle, and one day I might allow you to see ME modelling them before I took them to HQ as Pete needed to see them in advance. And guess what, the speedos featured in the season finale…. are also mine 😀 Good job I have accidentally left so much lycra there isn't it 😉
And I treated myself to another private session in the tank. It was supposed to be done the day after the season finale was shot but both Pete and I agreed to postpone it for a week so there weren't two important shoots back to back.
And then, of course, lockdown happened. And by now you'll know who the star of the season finale was and then you'll realise that I'm now banned from booking my own private sessions within a month of their shoot for the good of the country. But damnit, I WILL have another session in the tank. Depending on when this gets uploaded, I might already have done it. I've already told Pete that he's got permission to put the storm on the website so James T, Kyle, Daniel, John and every other model I've attacked…. now is the time to get your own back. Depending on when I do it, I'm also tempted to make one part of it a U control. Along with the commercial shoots I've been at a whole host of private sessions this year and a worryingly large number seem to want to get their own back on me, so yeah… I won't put people through anything I wouldn't do myself so go for it.
And I know some of you want to see it because you've DMd me on twitter to tell me…. which leads me to the highly unofficial Splat FAQ. What follows is a mixture of questions I've either had on twitter OR people have e-mailed in to Splat during 2020. I'm not going to answer absolutely all of them here, got to save something for the follow up post, but yeah, these are ALL genuine.
1) Will I do another commercial shoot? Unlikely, Splat prides itself in getting damn hot guests for the shows and yeah, I'll happily play along at the privates but I don't think I'm really tank material for money.
2) When <redacted> was (apparently) obviously flirting with me, did it continue off camera? Oh man I wish it had. I very rarely actually get a crush on the models but one really did send my pulse racing but they were just being camera friendly and it didn't continue off camera (sadly).
3) If I do a private shoot, could you please use <insert list of some very nasty stuff> on me? As much as we'd love to, there are actually health and safety considerations when filming at Splat and we're only covered for covering you in certain things. Plus I'd have to clean it up, and after the rice pudding incident and the gravy, I'm drawing the line somewhere. Until someone asks me nicely and then I'll probably cave in and agree. That's how I ended up <totally and utterly redacted> at a private session.
4) Will model XYZ ever come back? We never say never, unless the models tell us they can't. And though I can't say the name because nothing has been signed I CAN say that *I* have persuaded someone that they really want to come back and do a new show in the tank for us. No, not James T again, someone I know a LOT of people really liked. I approached him, I persuaded him and I will definitely be at that one.
5) Could you do more games featuring <name of body part>? You tell us what you want us to feature and we will do our best. As long as it's not obscene I'm sure that we can work it in somehow.
6) When is wrestling coming back? I'm only blowing that ruddy pool up again if I get to wrestle <redacted> in there myself 😉
7) Have you ever seen "things" that got edited out for decency's sake? Yes. I saw how old <redacted> really is, I know how <redacted> REALLY got injured and I know <redacted>…. actually, that one is <uber redacted>
So what does the future hold? I promised you some teasers for next season but don't hold me to all these. They're all things we really have planned but got shunted and thus *could* go ahead but might still get put offf…
a) More dressing up. Costumes are already in stock, games are written…. but yeah, we need to reschedule the shoot they were intended for.
b) At least two head to heads are on the cards, all parties had agreed because, well, grudges…. just need to rebook them.
c) Some returning models and some new ones need to be rebooked. We NEVER stop casting and approaching people and we had n whole batch of people lined up. Call us the Gunge Mounties because we are determined to get our men…
d) A comic relief special… well we still have time to get that one done before the 2021 Comic Relief. We hope.
e) A major set upgrade and I do mean MAJOR. And that one WILL happen and you WILL love it.
So there you have it. 2020. It's been the year where more than ever before we've both been thankful for the fans. Your messages of support through what has been a "challenging" time have kept both Pete and I absolutely determined to keep Splat going and in 2021 we're going to make sure you get shows like you've never seen before. We've made our list, we've checked it twice… and the models will get it, both the naughty and the nice!
Entry Posted: 12th October 2020
This past week we shot two brand new shows. One shoot was long in the planning and the other was a spur of the moment opportunity. I think you can guess which show was the long in the planning one. Kyle has been doing our holiday / event shoots for a few years now. Having starred in our biggest Easter show to date and also featuring in a Christmas special, Kyle has been our go to guy for holiday event shows. The last holiday we wanted Kyle to star in was Halloween. We have also tried to get a new Halloween show out each year and we do our best to make each one unique and we think we have done that with Kyle and our 2020 Halloween special. It was fantastic to have Kyle back on the show and we really hope you enjoy his Halloween and final holiday special.
The other show we completed this week was with Lucas. Lucas contacted us out of the blue to ask if we would consider him for a shoot. It was an opportunity that we would've been stupid to ignore. Lucas has appeared on two other respectable Gunge themed websites to date and usually we try not to cast guests who have appeared on other websites out of respect. And the two shows / websites that Lucas has appeared on are two very good websites too so we were delighted that Lucas wanted to appear on our show too!
We hope you all enjoy the brand new shows. Thank you for your continued support, especially during this challenging year. The future is going to be bright, messy and fun!
Pete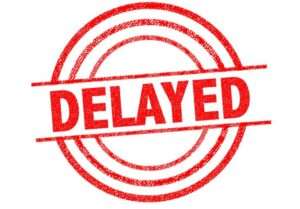 Entry Posted: 30th September 2020
Tomorrow, Thursday 1st October 2020 we was supposed to be shooting with brand new guest Adam. Sadly we have had to delay his shoot for a while due to his personal circumstances. Adam is currently studying at Manchester University which is now under local lockdown due to a serve COVID-19 outbreak among the students. 
Due to current UK law Adam is prohibited to travel to us tomorrow to shoot his Splat! Show. This means his show has been postponed and will now be shot at a later date. 
Please note that Adam's shoot has NOT been cancelled, it has just been delayed due to the current situation. We will keep you updated here with any updates about Adam's shoot.
As per our Terms and Conditions, any postponed shoot should be filmed within 6 months from the original shooting date. If we are unable to meet this requirement we will compensate customers who have taken advantage of any pre-shoot bundle offers and or have participated in A Gunge Tank Vote. 
James's Splat! Show - A Thank You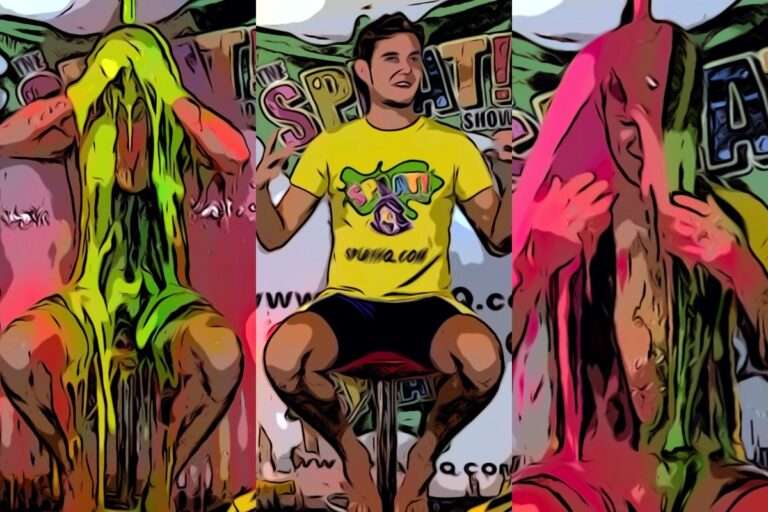 Entry Posted: 18th September 2020
Last Sunday we completed production on our first full feature length Splat! Show since February and before the Coronavirus lockdown.
We had a great time with James and we are really pleased on how the show turned out. More importantly, we want to thank you for supporting the show since the release. The response has exceeded our initial expectations and we just want to say a BIG THANK YOU from us for supporting the show.
As you know, this year has been a tough one. Not just for us, but for everyone. We will do our best to continue to produce new shows as the months roll but there will be some delays along the way until the world starts to get back to normal, whenever that may be.
Thank you from us all here at The Splat! Show. Take care of yourselves and others.
End Of Season 17 and 2019 Update
Technically there's still a month of 2019 to go but I've just looked at the Splat diary (and my own one!) and realised if I want to get a "Review of 2019" done…. well I'm going to have to do it before 2019 is actually done.  Don't worry, this isn't just going to be a copy and paste from previous blogs and it's not going to be one of those "month by month" things either….. mostly because, as you'll see, 2019 has been something of a blur.  Instead, I thought I'd fill in a load of blanks, let you know a few things that have been going on behind the scenes and do a bit of a tease for some up coming things. There's one other thing this blog needs to do as well…. but more of that later.
So, you may have noticed that Splat's output hasn't been as voluminous as it has been in other years.  Yet, at Splat, we've NEVER been busier.  Let's start with what the majority of you HAVE seen.  It's been the year of the duo shoots (well it was our anniversary year, we wanted to make it a good one) and they've been hysterical.  When I started at Splat, in my show against Jon…. well never in any of my wildest dreams did I think that I'd still be doing shows with him 2 and a half years later.  His two head to heads couldn't have been more different, against Adam there was a serious alpha male contest going on (no, I'm not going to say who won, that would be cruel to them both) and against his brother, Daniel, sibling rivalry on a huge scale (and I thought I was competitive with my own brother!).  We were supremely lucky with Jon's brother, same as with Gabriel's brother Uriel.  And believe me, in the blog for that shoot, you really wouldn't believe some of the bits I left out to keep it PG rated. Would not have missed that day for the world, Gabriel is an impossibly wonderful human being and working with him is a sheer joy.  Shepherding him and his brother from London to Splat, via a rail replacement bus will live in my memories for a hell of a long time!  Mind you, so will the unexpected gunging at the midnight before the Jon vs Daniel shoot….. though that was memorable for all the wrong reasons!  
We had some returners (Phil and Benji) and those are always dream shoots.  They remember enough from their first visit so as we don't have to do a load of info dumping with them but they're not sooooo familiar with the tank that we can't surprise them 🙂 Benji had me in hysterics for the whole shoot and Phil was just so relaxing to work with.  Pete shot with Oliver and Marius and yes, when I'm not doing a show I *AM* a Splat fan and yes, I got them both.  Watching shows and not knowing what happens next…. I still love that too!  Same as with Kes, man I am jealous Pete did that one solo!  All I'll say is "speedos" and take a five minute break from writing this whilst I go and enjoy the sights again 🙂
So, if we haven't done all that many shows, why have we been so busy?
2019 was very much the year of the fan… and wow, what a year!
I've lost track of how many fans I've filmed this year for Splat Experiences.  Pete's done even more (I had to take a break in the middle of the year due to an injured foot…. oooooops).  I never EVER give out specifics of what goes on at the Private Experiences, they're very personal to the people involved but I thought it would be interesting for people to know the vague details of some of the things that have gone on especially as I am seriously proud of what Splat has done.  I know Pete can't believe how they've taken off or how varied they've been. The weirdest thing is I can't believe I ended up doing all the things I've done as well.  You see, the privates took a very strange turn early in the year.  I'd been asked to attend one purely as a stage hand.  I wasn't even actually going to be in the room whilst it was being filmed (yes, I voluntarily travel from London to Kettering even if all I think I'm going to be doing is cleaning up!).  I arrived to find that due to unfortunate circumstances, the plans had all gone into disarray. Without conscious thought about what I was saying, I said I'd happily jump in and do the head to head elements that the person had asked for.
I definitely didn't know I'd be tanked. I've yet to get payback on the person that should have been in there but trust me, it will happen!
At the end of that session, Pete and I sat down and really stupidly I said "oh that was fun, how about we make head to heads part of the offer?".  The result?  Well this might come as a surprise to you all but when I do the head to heads… I play to WIN.  Yeah, I'm a gunge fan but I'm also quite proud of my quiz skills.  I'm currently one game down across the whole year (though some of the head to heads have been very close!). And if we play "Pass the Pie", do not expect to get off lightly.  One of the days where I played that, the pies were flying everywhere. When I took the surf suit off to shower at the end…. well I do mean I got pied EVERYWHERE.  Even when I'm just host or stage hand, I absolutely adore the private experience days.  Yeah, everyone thinks I must love working with the models but I truly love the experience shoots more.  Fans are FUN.  We get to give them things they've always wanted, we've learned so much about what people remember from their childhood, we've had a VERY interesting list of celebrities that they want to see gunged (oh if only we could…. I have my own top three that I'd like and it turns out that a few fans want the same too) and if there's something specific they've wanted, we've really tried to give them what they asked for, whether it be specific games, colours, temperatures of gunge (one person wanted cold gunge…… they REALLY got it!). I even, for one shoot, had to do a load of improvised acting to help stitch someone up (it was explicitly asked for before you worry, 99.9% of the time there's no stitching up at all).  We pull the stops out, we love it when you leave with a smile on your face and we do our best to make sure you don't leave with gunge still behind your ears 🙂
I'd love to say it's been an easy year.  Just as I won't give away specifics of what went on with whom at the private experiences, I won't go into the specifics of some of the things that have happened behind the scenes.  I don't think you'd believe some of the messages we have been sent and, whilst we try not simply ignore them, there have been a few that… well….. let's move on.  We've been let down by a few people as well which didn't help either and, whilst we have tried to keep most of it from the fans, occasionally we have put snippets on line. Your support has been AMAZING.  Pete and I are always lost for words when we read the messages of support that you lot leave us.  At the start of this blog I said there was something and I would come back to and here it is.  We live and exist because of you guys. I don't just mean the private experiences (which we absolutely LOVE) but we love it when you message us, when you send us comments during the shoots (sorry if we don't reply instantly, something about having to clear up umpteen buckets of gunge and pies whilst the model showers off) and when you tell us what you'd like to see.  You are an amazing bunch of followers and when things have been rough, trust me…. we kept going because of you.  
Coming soon then….. well in little under a week we're doing the end of season shoot and *checks notes* well I don't think we've ever planned quite such a messy shoot before.  I think I'm going to need a LOT of protective plastic sheeting for the floor for this one!  We've also got a revamp coming up.  Pete's told me that I mustn't tell you about the , that we're planning , we've got a whole new and as for the new game …… hmmmm, well if a certain person shows up to play that one, yeah…. I will definitely be getting my own back for the tanking!  
There are three golden rules that we stick to at Splat
1) We're honest.  We might desperately hope a vote will go one way but EVERY single vote we've gone with whatever you've voted for.  Games are played for real.  And yeah, Tour de Gunge was 100% honest.  Well done to by the way!
2) We totally respect the models.  Doesn't matter if it messes a bit with our plans, we never want the model to feel uncomfortable and we work around them every single time.  We tell them exactly what they're coming in to (we send them a link to the site) and discuss everything with them as we go along       and
3) If you think 2019 was messy…. just wait for 2020.
It's been an amazing year, and it's all been done for you.