Payments and Playing Content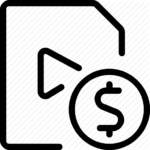 If you hare having trouble placing an order or can't seem to play our downloads on your chosen device, then we are here to help.
On this page you will find information on how to order and play our content. If you are still struggling, reach out to us here.
Last Updated: September 29th 2022
Ordering from us is easy. Simply click the download you want. We offer Manual Downloads and Automatic Downloads. Please note that all orders are sent to you electronically via email. We do not post anything to you via traditional post. 
Manual Downloads are slightly cheaper but will not arrive to you instantly. Manual downloads require one of the Splat! Show team members to process your order and this can take time. Manual orders are usually processed within the first hour after you place your order, but this can be up to 12 hours depending on the time of day. Please only contact us after 24 hours have passed since you placed an ordering using the manual download option.
Automatic / Instant downloads are priced a little higher but arrive in your inbox near instantly. This is because it costs us money to offer the automatic feature to deliver the automatic downloads. We cover half of the cost associated with delivering automatic downloads with you paying the remaining 50%. Automatic downloads should be sent to you as soon as you complete the checkout process. If for any reason you haven't received your automatic download please contact us as soon as possible. 
IMPORTANT: Please ensure that your email address is entered correctly during checkout to ensure the download arrives to your email inbox. If you think you have entered your email incorrectly, please contact us here before contacting our Payment Processor.
CHECK YOUR SPAM / JUNK MAIL FOLDERS: Sometimes your email system might incorrectly mark our download emails we send you as Spam. Please check your spam and junk folders for your download email before contacting us. 
The majority of the content available to purchase should work on all modern devices.
We understand that there are many different devices, operation systems and apps out there and we will always help you to get our content playing if you experience any issues.
We have provided some basic information regarding playing content on the most common devices below.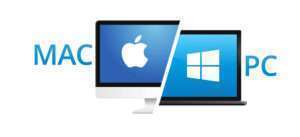 All our content can be played and viewed on modern PCs running the latest (and older) operating systems. The same goes for Macs. 
Our files are either encoded in .MPV format or the .Mp4 format and usually the built in video player apps in your operating system should play our files. If you are experiencing any issues playing our files, please contact us here.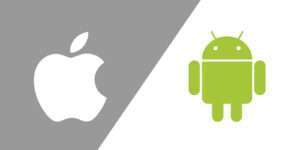 Due to the open nature of any device running the Android operating system you should have no issue downloading the videos to your device. Simply select download and the file should download. Contact us if you require anymore help.
For iPhones and iPads running iOS 13 (or iPadOS) or later then it's pretty easy to download our content to your device. If you are running iOS 12 or lower, please contact us for help.
To download to your iPad or and iPhone just follow these steps.
First make sure you have the Files App installed on your device. You can download files from the App store here. 
Click on the download link you receive after you place an order, this will be an email. This will open your web browser. 
Please use Safari (the default browser included with iOS) for this as others may not work for downloading files. Chrome does not work for example. If you have deleted Safari, you can download it again from the App Store. 
On the webpage, click the download link. Your files will then start to download to the files app on your device. If you have deleted the files app from your device, you can re-download it from the Apple App-Store here.