Season 18 - Current Season
Mark's Tanking Return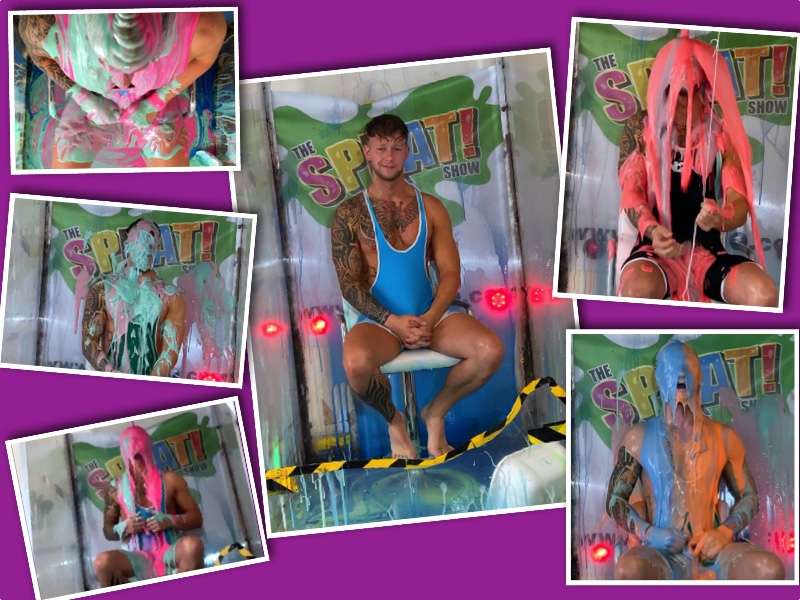 Five years after his last Splat! Show appearance, Mark Anthony is back to kick off the first shoot since the Coronavirus lockdown which features some very THICK Gungings!
Splat Star Daniel's Induction 
 Daniel is our latest Splat! Star. Daniel is officially inducted as one of our Splat! Stars in this fantastic induction special. 
Season 18 Opener With British Athlete John
 Ex-British Athlete and now model come personal trainer John stars in our season 18 opener. How will our British hero take to the Gunge Tank? Watch our sensational season opener with John today! 
Pre-Season 18: Jon's Special Visit 2020
 Jon makes a special visit to us, his first in 2020 and in his fifth year as one of our Splat! Stars. Jon stars in this pre-season 18 special with a mix of old and new ideas including a special homage to his mini series from season 15, Jon and Friends! 
Pre-Season 18: James T's Returner Special
 After two years since his first Gunge Tank appearance, James T makes a return for his final Splat! Show appearance in his returner special. 
Pre-Season 18: Josh's Splat! Show
 In this pre-season 18 special brand new Splat! Show guest, 18 year old student and fashion model Josh makes his Splat! Show debut against our Gunge Tank!