About Us - Get The Facts & Help
Welcome to the Help and About Us Pages. Please take the time to read each section to learn more about us, what we do, our principles and what to do if you need help. If you still have questions, please do contact us here
Our Relationship With Our Participants
We foster a relaxed, fully informed and respective relationship with the people we work with to produce the Splat! Show. Enter this section to read more about our extensive participant policy.
Our Content & Our Principles
Learn about the types of content we feature on The Splat! Show. Our material is designed so it can be enjoyed by as many people as possible. The Splat! Show will never feature adult content in the way of full body nudity or feature vulgar material.
Payments and Playing Content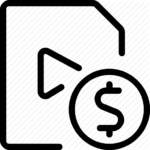 If you hare having trouble placing an order or can't seem to play our downloads on your chosen device, then we are here to help. 
Your Privacy Matters to us

We understand the importance of protecting our customers privacy while they use our services. Learn more about our privacy policy and other steps we take to keep you safe and secure while visiting The Splat! Show. 
Learn about our legal responsibilities as a business and how these issues effect you as a customer.
We use social media platforms to communicate updates regarding the Splat! show. 
Visit the press centre for official statements regarding The Splat! Show.