Welcome to the Help and About Us Pages. Please take the time to read each section to learn more about us, what we do, our principles and what to do if you need help. If you still have any questions after reading this section, please do contact us here
If you are legal entity or authority and wish to audit our site and operations please contact us here.
Over the course of our 20 year history certain people have taken issue with our content for various reasons. We have provided detailed about us sections (which you can find below) to provide you with the correct information regarding our content and our processes to ensure that everyone has the facts about our content and site. We encourage you to read them all so you are fully informed. If you would still like clarification about anything then we would ask that you contact us here before making unfounded and libellous assumptions about us, our content and participants.
Our Content & Our Principles
Main Points: This website does NOT contain or feature explicit adult material, anything considered vulgar, hateful or abusive. Please select read more to learn about the content featured on our website.
Our Relationship With Our Participants
Main Points: We foster a relaxed, fully informed and respective relationship with the people we work with to produce the Splat! Show. Please select read more to learn about our participants.
Main Points: By using this website and purchasing our content you are bound by our Terms and Conditions. Please familiarise yourself with these Terms and Conditions. Failure to comply with our Terms and Conditions could result in access to this website and our products and services withdrawn.
Payments and Playing Content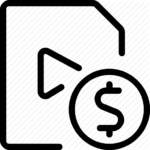 Main Points: If you hare having trouble placing an order or cannot play our downloads on your chosen device, then we are here to help. Please select read more to learn more and get help. 
Viewer Reviews and Feedback
Main Points: Read messages from our fans on what the Splat! Show means to them. View reviews and feedback.
Your Privacy Matters to us

Main Points: We respect and look after your privacy while you visit our website and use our services. You are in control of the your own data. Please select read more to learn more about privacy and our data collection process.
Main Points: Legal matters cover us as a business, you as a customer and our relationships with our participants. Please select read more to learn about legal issues covering all areas of our operations.
Our Environment Impact Statement
Main Points: We take steps to ensure our operations have a minimal impact on the environment. Please select read more to learn more about our efforts to keep our impact on the environment low and sustainable. 
Main Points: We use social media platforms to communicate updates regarding The Splat! Show. Please select read more to learn about our social media policy. 
Main Points: The press centre covers all aspects regarding media interest in the Splat! Show and where we post official responses to news or views about The Splat! Show. Please select read more to learn more. THIS SECTION WILL BE REMOVED FROM SUMMER 2023.