Most new contestants we feature are almost always unknown quantities before they come to Splat! HQ. We rarely do castings (Leo Rex is an exception to that rule) so when they turn up to shoot we never really know what we are going to get. With Ivan, our newest contestant, what we got was not what we were expecting and thats the best thing. Thats because Ivan has the looks and the personality to really make a top tier Splat! Show contestant. 
Ivan's reactions to his Gungings in our Gunge Tank are probably the best reactions we have seen on the Splat! Show. Ivan treats the Gungings as if he was in a shower, rubbing the gunge all over himself and making some very strange but funny noises in the process. This is what we want from our contestants, having fun. Oh and we haven't even mentioned what random stuff he does during the show. From sitting on pies, putting pies in his clothes and even wanting to get the worst finale possible. All without us asking him to do this stuff, Ivan is a dream contestant and we really hope you love him as much as we did! 
This Show Features…
The Splat! Interview – Pure Gunge joy!
Ivan is 21 and hails from London where he is studying at Uni. But Ivan is actually from Bulgaria and has one hell of an accent. Ivan models part time and after checking out the site during our casting couldn't wait come and shoot the show. Everything is covered in his Splat! Interview and this is the first time you all get to see the stunning Gunging reactions that comes from Ivan. Saying that Ivan enjoyed his first ever gunging would be an understatement! 
Foam Me Up – Ivan Ooze?
Ivan told us during the interview he goes to the gym every day of the week, sometimes two times a day too. So we let him show off his gym bod in foam me up. How will uni student hunk Ivan handle the general knowledge round? Will he make it to the end without being foamed up and avoid the gunge? Or will he give us another master class in Gunge Tank reactions? Oh and if you are wondering why this show is called Ivan Ooze, it's all explained in this part of the show. You may already know if you grew up in the 1990s. Ivan suggested it!
Piestermind – Two Part Special
Ivan's specialized subject was European capital cities. We had a feeling he would do well so we had a back up quiz just in case. We gave Ivan a pie to hold during this part to help him get as many right as possible, so he knew what would happen if he faltered. Well Ivan sure knows his EU captical cities and the pie is handed back. THEN we surprise him with the back up plan, world capital cities and thats where it all starts to fall apart for Ivan as the pies coming flying in. He then asks to sit on a pie and of course, we let him do it! With more wrong than right Ivan gets the slime and again does something unexpected, pulls open his singlet for a suit full of gunge that Ivan seems to enjoy a little too much! 
Wetter And Better Or Slimed and Stupid Ver 2
We revamped this game for Ivan after the last few trials of the game. This meant that there was more water (and better reactions) plus the threat of a gunging during the game was higher. It worked too and we feel this game is better than ever (no pun intended). Looking for that signature Ivan gunge reaction? Yeah it's here too!
The Splat! Debrief – The Splat! Wheel Surprise Choice
By now you should know how the Splat! Wheel works. Ivan was given three spins. The first was just a test and then two others. He can stick on two or spin for the third and final spin having to take whatever it lands on the third spin. Thing is, Ivan is a bit different. Every other contestant so far has tried to avoid the Terrible 3 (ten pies, water soaking and massive tanking) but on his second Spin Ivan landed on the Terrible 3 and said he wanted it and did not want to take the final spin. Our jaws dropped! Ivan wanted to go out in style and he just did that. This also features the best gunging of the year from our point of view, it's just perfect! 
Ivan, you are a Splat! Star! 
Video Details
Video Length: 1 hour, 22 mins and 56 seconds. Presented in 4k and HD. Help playing videos.
Content Guidelines: Shirtless in some scenes. Occasional minor swearword usage. If we had to give it a age certificate: PG. Learn more about our Content Guidelines. 
A small selection of stills taken from the video for Ivan Ooze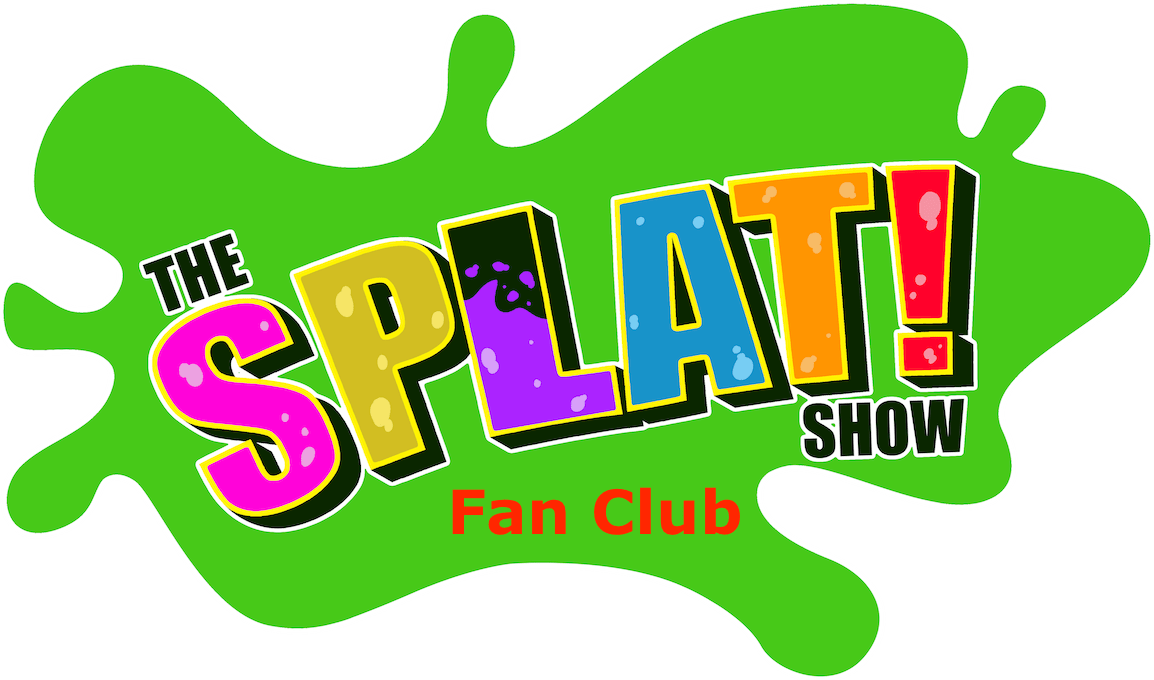 More On The Splat! Fan Club
Check out cutting room footage from Ivan's Splat! Show shoot for more footage and jokes from the man himself. Video length: 10 Mins
View picture packs featuring Ivan shot especially for these picture packs. 200 images await on the Fan Club

View Packs

1 / 2 / 3 / 4 / 5 / 6 / 7 / 8 /

You need to a Splat! Fan Club member to view The Fan Club content. JOIN HERE TODAY
Learn More About The Splat! Fan Club
Ivan also shot the following at his Splat! Show Shoot
The Splat! Storm
Ivan took on the pre-shoot exclusive Splat! Storm. The Splat! Storms are relentless storm of messy. Was sent to viewers who ordered before Ivan's shoot date. Available to viewers who orders Ivan's Splat! Storm before the close date.
The Gunge Tank Vote
Ivan was part of the Ash Vs Ivan Gunge Tank Vote. Ash escaped the gunge again and Ivan was instantly sent to the tank for a Gunging. Available to viewers who participated in the vote with their pay per vote submission.